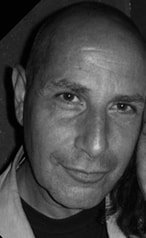 Phil Saatchi - musician, singer/songwriter,
music producer, workshop facilitator.




Phil runs a Brighton music recording studio, "Songs Need Sounds," supporting singer/songwriters in creating a contemporary sound for their songs.
He also works with singers who cannot play an instrument, but may have, just the start of a song idea - either a melody or a lyric. He can help play, arrange and develop these into full productions.
Many who have never been in a studio before, walk away with a finished, full track at the end of one day.
He is a former journalist, Goldsmith's University music workshop skills graduate, and sometimes runs vocal, percussion
and children's songwriting workshops at after school music clubs in Brighton.
He is a winner of the 'John Lennon Song Writing Competition,' was signed solo to A@M Records, is a music facilitator at the Skyros Centre in Greece (
https://www.skyros.com/about/facilitators/phil-saatchi/
) and has performed live through Europe.
Some Good stuff
"He is a focused producer and gifted musical interpreter " - Sam Brown
"He has fantastic feel, gets the best results from you and has the exasperating talent of making you sound more like you" - Groovy Movies TV
"Phil is brilliant to work with. He played drums and bass guitar and keyboards on my tracks, and his input was invaluable. He puts his heart and soul into music " - JP Matthew
"He always shares his inspiration while getting the best out of your own sound and style of music " - Jack Strutt
"Phil is a genius at bringing the best out of a song - we have worked with him on many projects. He is so versatile - can work on anything - we highly recommend" - The Stick Up Boys

​"Phil is an accomplished musician and producer and wonderful to work with. He moves effortlessly between genres and has a wealth of creative ideas. He is also calm, laid back, fun and super talented. I cannot recommend him highly enough" - Kitty Phillips

​"He is by far the most sympathetic producer I have ever worked with...he plays many instruments - bass, drums, percussion, guitar, vocals. He's fast with his programming and great with recording my vocals and harmonica. I'm always pleased with the results and will be using him a lot in the future - Romane in Light
​
"He is talented and creative with patience and understanding of what is needed to shape a track and song to its completion. We also have written several songs together which I have released as an artist through my record company, Sonorous Records /Universal Music in the U.S. with chart successes in the UK. I would always recommend him" - Martin Williams